YANMAR KENKI Co., Ltd.
900 LEDioc LED EYE Lamps upgrade a factory lighting system, and promote a safe, productive and comfortable workplace. / Chikugo City, Fukuoka Prefecture
YANMAR KENKI, a construction machinery manufacturer, is part of the Yanmar Group in Chikugo City, near Fukuoka. Recently, the company launched an initiative to eliminate unsafe conditions, accidents and quality defects due to lack of brightness, and to strengthen energy saving programs. As part of the initiative, YK specified and installed 900 LEDioc LED EYE LAMP SP75W lights. The old lighting system, with mercury lamps, took a long time to reach full brightness after being turned on… unlike "instant-on" LEDs. The company was also aware that customer visits to the factory floor improved sales, and improvements would benefit the business. After the lighting upgrade with LEDioc LED EYE LAMP SP75W lights, customers have remarked how bright and appealing the workplace has become. YK is also saving money on maintenance because certain areas of the factory were difficult to access to replace lamps, and LEDioc has a long operating life, reducing ongoing maintenance. The company is planning more workplace improvements and energy-saving initiatives in the future.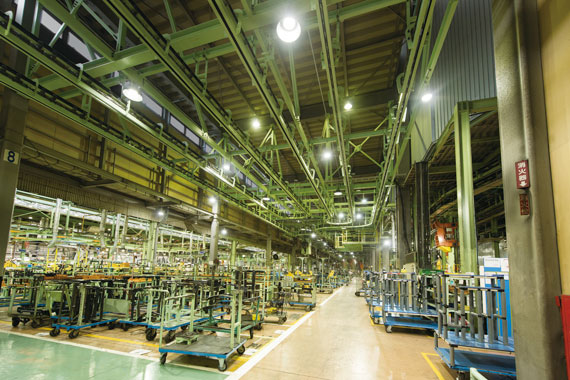 LEDioc LED EYE LAMP SP75W lamps light up the factory floor from the high ceiling, creating a safe and comfortable work environment.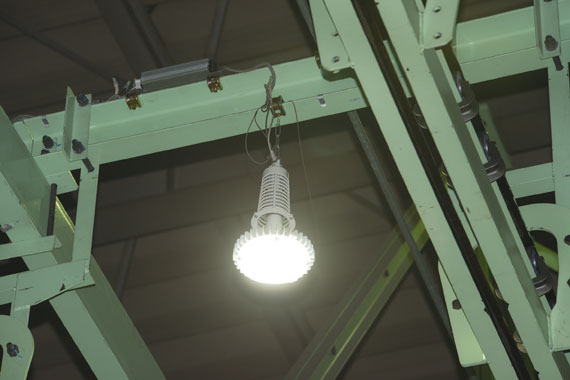 LEDioc LED EYE LAMP SP75W lamps in action.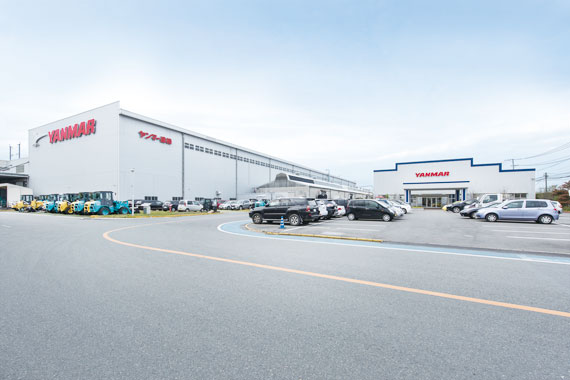 The YANMAR KENKI building near Fukuoka.
Specification
LEDioc LED EYE LAMP SP75W - 900