Akamizu Falls
Using high-output LED floodlights set 100m away to create some magical scenery with a waterfall against a backdrop of autumn colors / Shizuoka City, Shizuoka Prefecture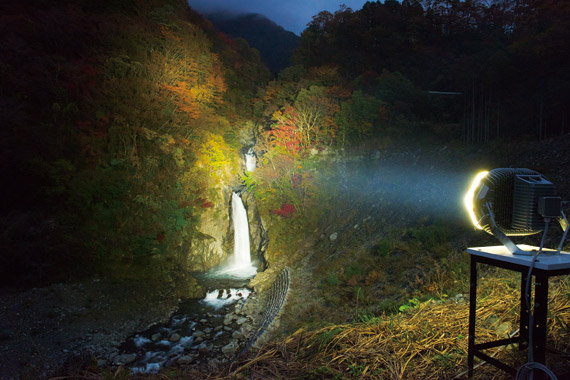 Located near the village of Umegashima Onsen, on the upper reaches of the Abe River that flows through Shizuoka City, Akamizu Falls is a large waterfall with a height of 60m that is well-known as a tourist attraction. The illumination of Akamizu Falls took place for the first time in November of last year, during the season of autumn colors, at the request and with the cooperation of local residents in order to create an opportunity to raise awareness of and encourage visits to the charming low upland areas of Shizuoka City. The opposite shore where the lighting fixtures were installed is roughly 100m away from the waterfall, so 4 units of 380W LEDioc FLOOD BLITZ highoutput LED floodlights were installed after careful investigation including the creation of an image-path and testlighting. The waterfall is illuminated magically, standing out from the darkness against a backdrop of autumn colors, and the result has met with a positive response, with the project slated to continue for three years and the illumination to be held in the autumn season again this year.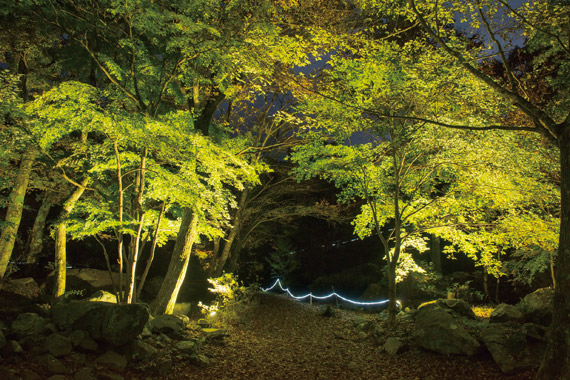 LEDioc FLOOD NEO lights have been installed along the path to light the trees and increase safety for pedestrians.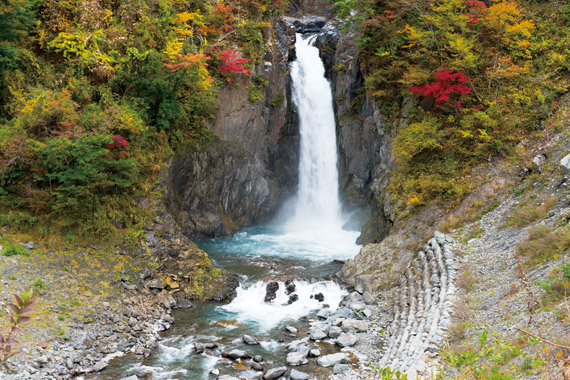 A daytime view of Akamizu Falls, which is a famous tourist attraction in the season of autumn colors.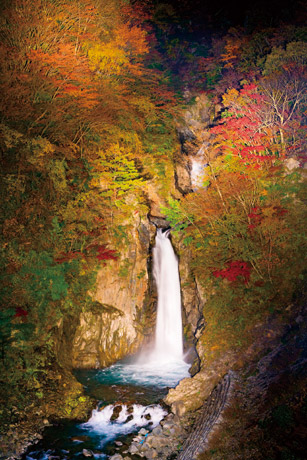 The waterfall is magically illuminated as it falls from bare rock against a backdrop of autumn colors.
Specification
LEDioc FLOOD BLITZ 380W - 4
LEDioc FLOOD NEO 100W - 8