Message from the President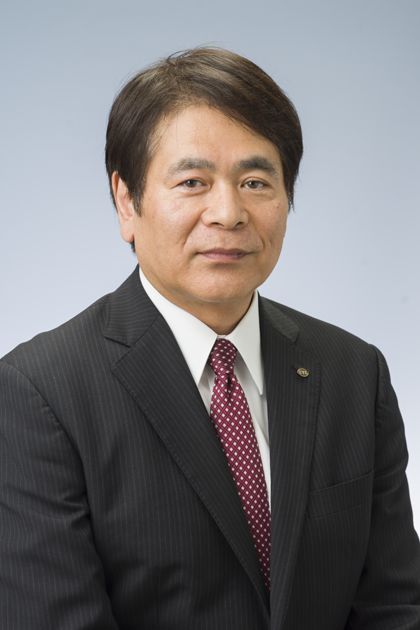 Living up to our corporate philosophy of "Employing optical technologies to create a comfortable society and sustainable environment", we at Iwasaki Electric Co., Ltd. have always set ambitious visions and striven to achieve our business objectives steadily by exerting our foresight and creativity. Since our foundation in 1944 as the nation's first company to develop a reflective incandescent lamp, we have been committed to contribute to the society by developing, manufacturing and selling various light sources and related equipment by ourselves, ahead of the competition, as the fundamental policy of our business. Toward a brighter future, we will endeavor to realize the full potential of lights and to make effective use of our leading-edge optical technologies as the "Light & Environment Company".
Currently, the Lighting Business and the Applied Optics and Environment Business are the two core business areas of Iwasaki Electric. The Lighting Business is focusing on LED lighting mainly for outdoors and industrial facilities, under the theme of "Consideration for the Environment" and "Safety & Security". While further globalizing its manufacturing and sales activities, our Lighting Business is also addressing more specific needs such as "quality of brightness and lighting effects". On the other hand, the Applied Optics and Environment Business covers a wide range of business domains, including environmental testing equipment, hardening & reformation of materials, disinfection & sterilization, and so on, under the theme of "Environmental Load Reduction", by effectively applying our optical technologies cultivated through our long years of experience in the light source development. I believe that our mission is to re-examine and evolve these two core business areas on an ongoing basis, while taking on new challenges to continuously create global businesses in search for new added values.
By always listening to customers' voices flexibly in this ever-changing business environment, Iwasaki Electric will sustainably work on development of new products and seek to provide high-quality and reliable services as "a group of lighting technology Professionals", and will strive to enhance its corporate value in order to be and continue being a company which employees can be proud of and is needed and loved by all the stakeholders and the society.