Marugame Boat Race Arena (Boat Race Marugame)
Lighting a boat race arena's symbol tower using full-color LED lighting able to freely express a diverse range of color to realize a richly expressive illumination experience / Marugame City, Kagawa Prefecture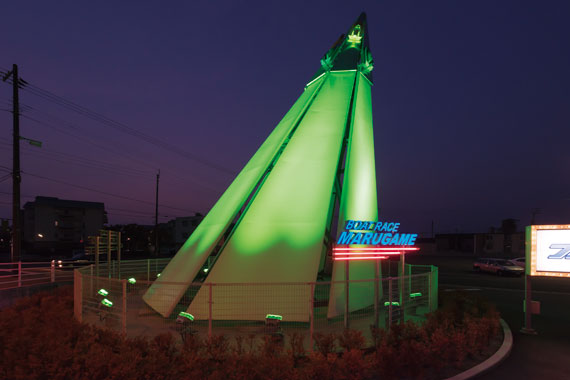 Marugame Boat Race Arena (Boat Race Marugame) is a boat race arena in Marugame City, which is located in the midwest section of Kagawa Prefecture. In April of last year, Marugame Boat Race Arena carried out renovations to the symbol tower installed at the intersection leading up to the entrance of the boat race arena, with the tower being beautifully reborn roughly 30 years after it was originally erected. The new tower was designed based on the boat-race concepts of "intensity," "speed," and "exhilaration," and is modeled stylishly with white tent fabric stretched over the six surfaces of its eccentric, triangular pyramid shapes. Another feature of the tower is how its design looks like Japanese Uchiwa fans, a regional specialty of Marugame City, when viewed from above. The symbol tower is lit up at night to create a fantastic atmosphere. The light sources for the light-up use LED floodlights (LEDioc FLOOD BLITZ full-color 100W), with two lamps for each surface making for a total of 12 lamps arranged. The LED floodlights are able to change color, and have eight settings, including blue, white, pink, green, red, graduating, red-blue, and red-green. The various patterns stand for what is happening inside the arena, such as a competition being underway or the Ladies Cup taking place, and include a variety of lighting patterns, such as red and green illumination during the Christmas period.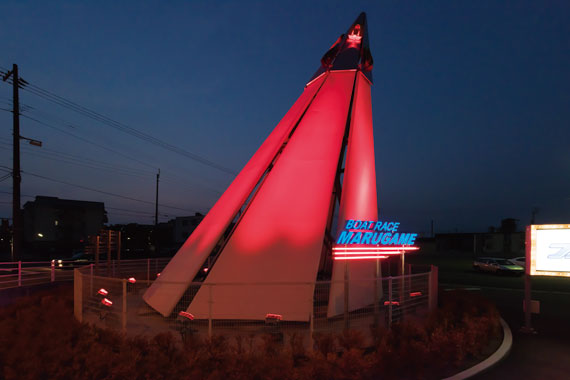 Illumination with the red pattern.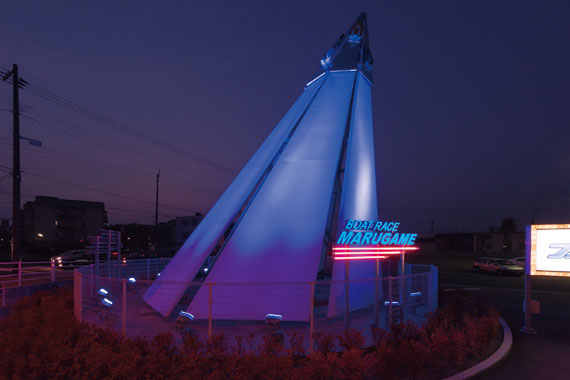 Illumination with the blue pattern.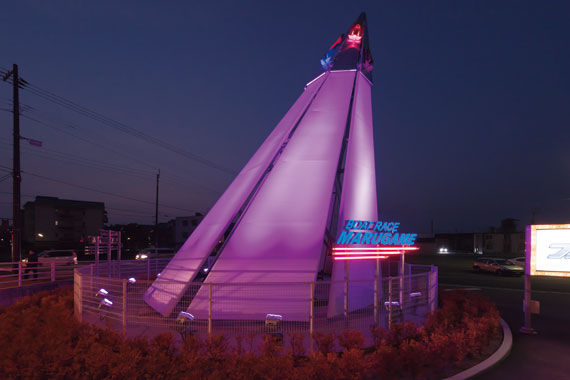 Illumination with graduation.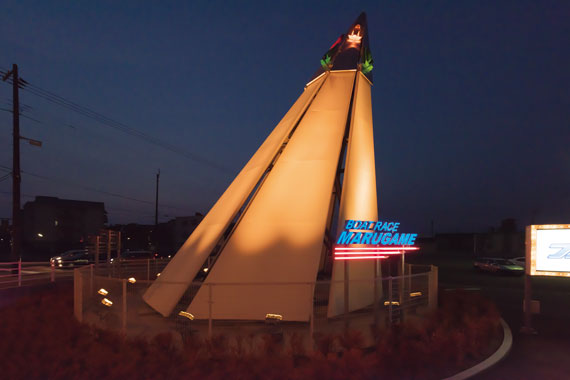 Illumination with graduation. The combination of LED floodlights (LEDioc FLOOD BLITZ full-color 100W) and color controller enables precise color expression.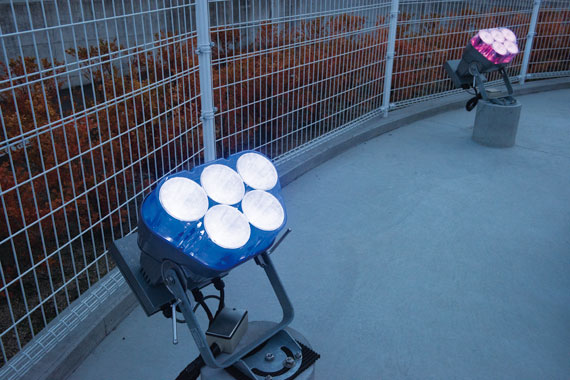 The LEDioc FLOOD BLITZ full-color lights turned on. Each unit can express a variety of colors.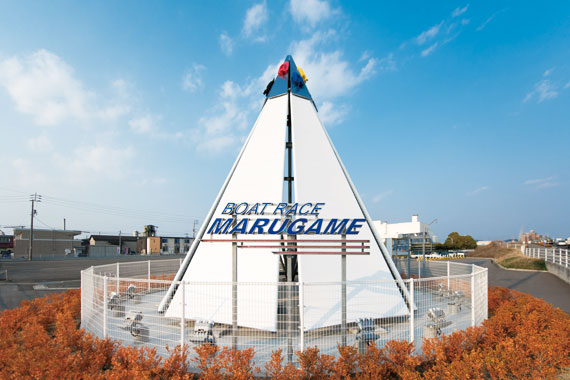 The symbol tower during the day.
Specification
LEDioc FLOOD BRITZ FULL COLOR 100W TYPE - 12
LEDioc COLOR CONTROLLER - 1