TRU TRASSARDI STILE & AUSTIN REED Okayama Tenmaya Store
Lighting a cozy and refined store interior with LED light to create a high-quality lighting environment / Okayama City, Okayama Prefecture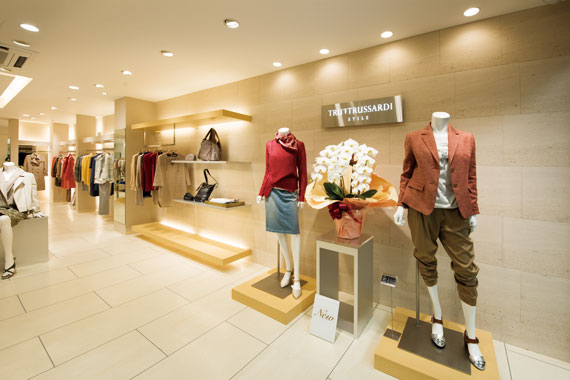 In February of this year, a TRU TRASSARDI STILE & AUSTIN REED store opened on the first floor of Okayama Tenmaya, which is located in Okayama City's central business district. The store faces the shopping streets in the area, and offers high-quality adult style, being licensed to carry the three brands of TRU TRASSARDI STILE from Milano, AUSTIN REED from London, and MORABITO STYLE from Paris. It is a deep store, with a sales floor of roughly 122m² , and the store design takes care to use a clearly demarcated zoning/level plan that changes the store interior in order to draw customers in and get a feel for each of the brands' worldviews. With an ivory base theme for the stylish and refined space, along with wood-grain fixtures, a stone-tile floor and walls, and light as a major element, the design focuses on how to display the merchandise more attractively. The lighting design uses essentially no base lighting, and emphasizes the merchandise and space using only LED universal downlights and indirect lighting, producing a high-class atmosphere. The space is lit with warm light, using a mainly warm-white color temperature (3500K), and incandescent (3000K) for the indirect lighting, creating a high quality lighting environment that allows customers to feel at home as they enjoy their shopping in the relaxed environment.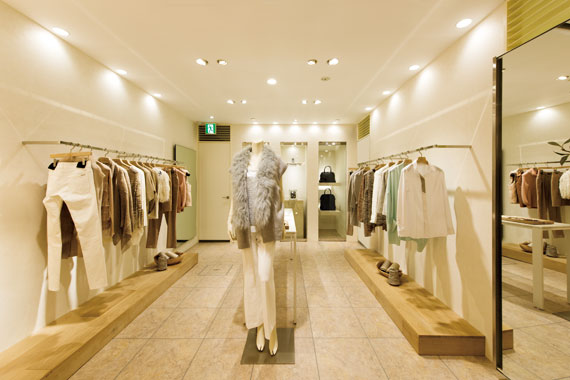 Warm-white (3500K) LED universal downlights light the MORABITO STYLE products on display at the back of the store,producing a relaxed and refined atmosphere befitting a high-end fashion brand.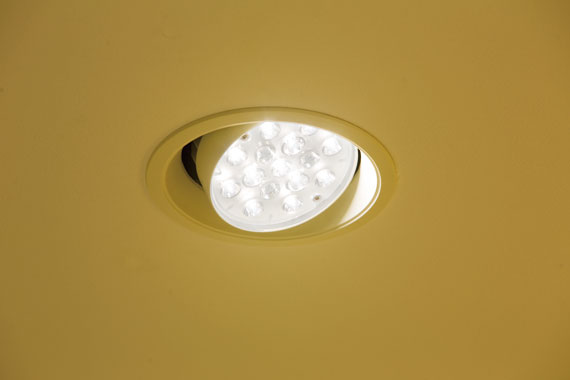 The installed LED universal downlights.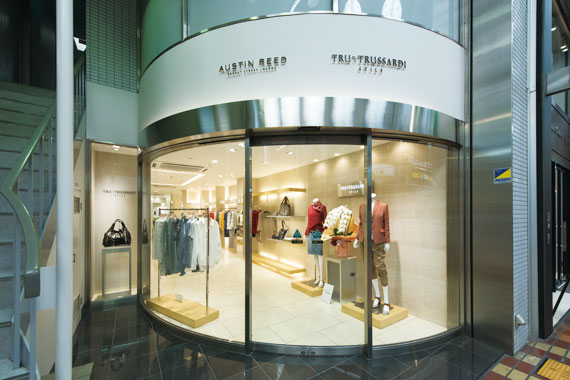 A view of the entrance to the store, which faces the bustling shopping district and has an open and welcoming atmosphere.
Specification
LEDioc LED Universal Downlight(Warm White Type) - 51
LEDioc LED Universal Downlight(Incandescent Type) - 9
LEDioc LED Downlight(Warm White Type) - 13
LEDioc LED Downlight(Incandescent Type) - 4
Fluorescent Lamp - 34