Kameyama Park
Comfortably lighting an historical park familiar to city residents as a place of relaxation with LED light that is considerate of the surrounding environment / Yamaguchi City, Yamaguchi Prefecture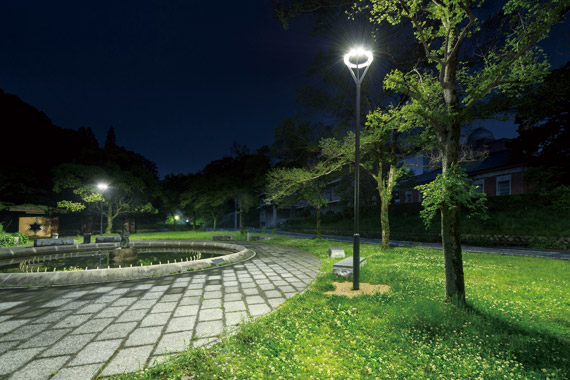 Located in the center of Yamaguchi City, Kameyama Park was established as a place for educational facilities including an art gallery, library and museum, as well as recreational, communication and cultural activities for the city's residents. Kameyama Park has a long history, and is also engaging in systematic maintenance and improvements aiming at a longer life for the park's facilities. Renovation work has been proceeding in an orderly fashion since 2015, with the 7 kinds of lighting previously installed in the park changed to LEDioc AREA TYPE D LED pole-lights from the viewpoint of power conservation. The fixture design features horizontal 3-arm fixture head sections in a refined design that pays attention to the creation of scenery that blends in with the landscape. Brightly lighting the entire area and featuring omnidirectional light-distribution with superior efficiency, the LEDioc AREA TYPE D lights distribute light only to their undersides, so they guard against light pollution by suppressing light-bleed into the sky. For jogging, walking, or taking dogs for a walk, the park is a place for relaxation for those in the neighborhood - one that is now lit with power-saving LED light.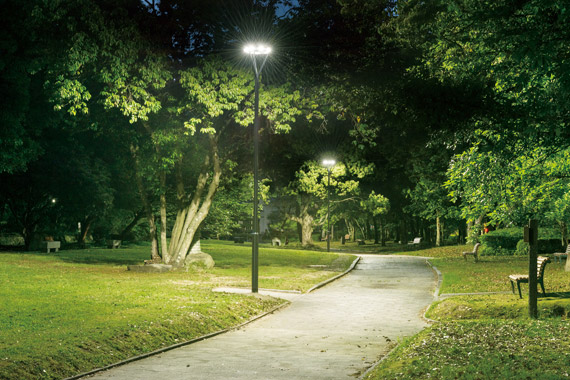 The park is a place of relaxation for those in the neighborhood, and its paths are brightly lit with power-saving LEDioc AREA TYPE D lights to increase safety.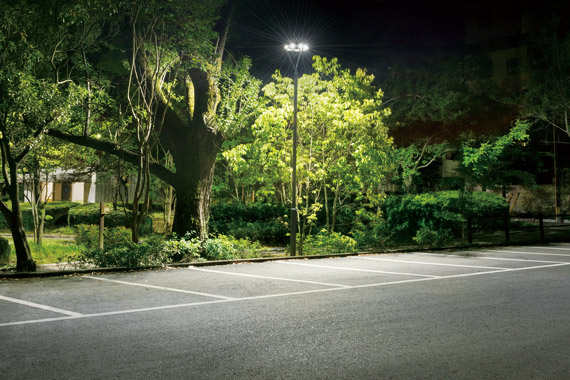 The area around the parking lot at night.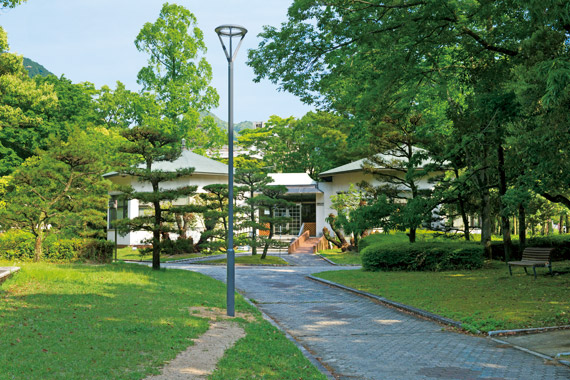 A daytime view of the park that stretches to the Houyoukan Hall.
Specification
LEDioc AREA TYPE D - 30