Hulic Nishikasai Gymnasium
LED light lights a gymnasium supporting the activities of para-badminton athletes / Edogawa Ward, Tokyo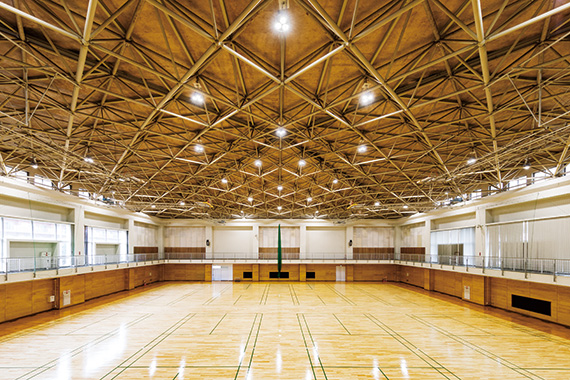 Hulic Co., Ltd., is an Official Gold Partner of the Japan Para-Badminton Federation. From 1 September 2017, it carried out improvements to its gymnasium located in Tokyo's Nishikasai, and commenced its gratis provision as Hulic Nishikasai Gymnasium, a dedicated practice facility for athletes belonging to the Japan Para-Badminton Federation. Para- Badminton has been adopted as an official sport of the Tokyo 2020 Paralympic Games, and in order to enable worry-free use of Hulic Nishikasai Gymnasium by the Para-badminton athletes, the company carried out improvement work to install ramps and new plumbing, and also changed the gymnasium lighting equipment to LED. The existing 36 sets of mixed HID lighting were upgraded to the same number of LEDioc HIGH-BAY α high ceiling lighting fixtures, ensuring an average maintained brightness of 500 lux. The LED lighting fixtures have diffusion panels attached to counteract glare when looking up at badminton shuttlecocks, and they control shine while improving the overall brightness of the area. Power savings of roughly 61% have been achieved in terms of comparative gross power consumption, and the creation of a high-quality lighting environment means that the athletes continually giving their best to chase their dreams as they head towards the forthcoming Paralympics will be brightly lit in their efforts.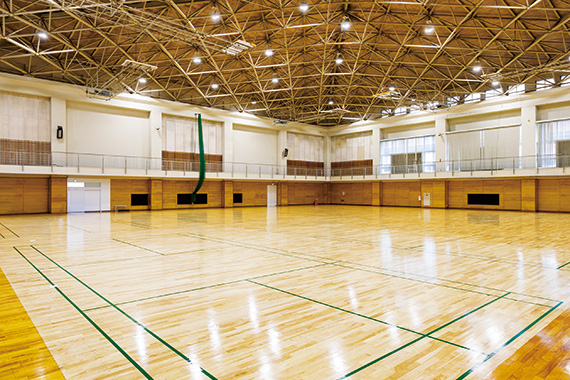 The LEDioc HIGH-BAY α LED high ceiling lighting fixtures comfortably lighting the spacious gymnasium are rated at 60,000 hours for a long operating life that contributes to maintenance savings.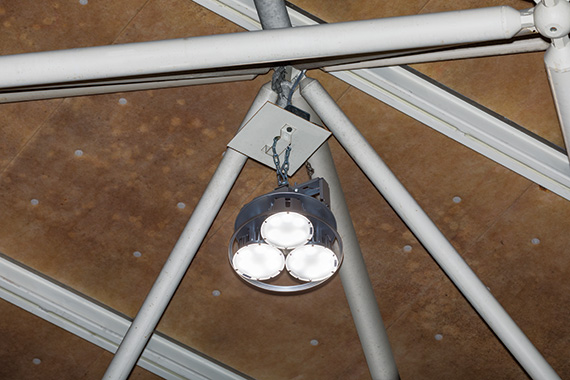 The installed 325W LEDioc HIGH-BAY α lights, which have a brightness equivalent to 1000W metal halide lamps.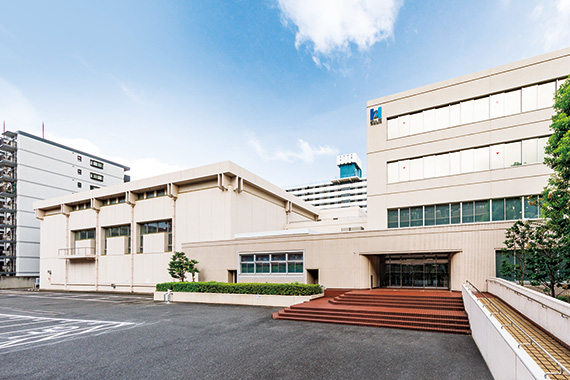 An external view of the facility during the day.
Specification
LEDioc HIGH-BAY α 325W - 36
Diffusion Panel - 108