Ohashi Water Purification Plant UV-Ray Equipment
The installation of UV sterilization system is the ultimate measure to ensure water-quality safety / Sano City, Tochigi Prefecture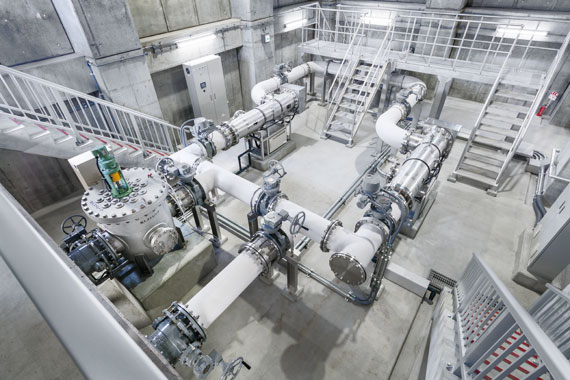 Situated in south-west of Tochigi Prefecture, Sano City consists of naturally-blessed mountainous areas of verdant forests and clear streams, a metropolitan section where residential areas and an industrial base have accumulated, and sectors with extensive agriculture. In March of this year, Sano City installed water-top EYE WATER PURE UV sterilization system at its Ohashi Water Purification Plant, located in the town of Ohashi. The Ohashi Water Purification Plant sources its water from five wells, and generally there are no changes to the water quality in the wells throughout the year; however, just to be on the safe side, the plant introduced UV sterilization system, which has demonstrated effectiveness in rendering inactive chlorine-resistant pathogens such as Cryptosporidium. It is clean sterilization equipment that does not rely on chemicals, and was introduced after considering features including its ease of maintenance. The facility endeavors to ensure safe water by carrying out the appropriate water quality management through regular water quality testing in order to confirm that it meets water quality standards.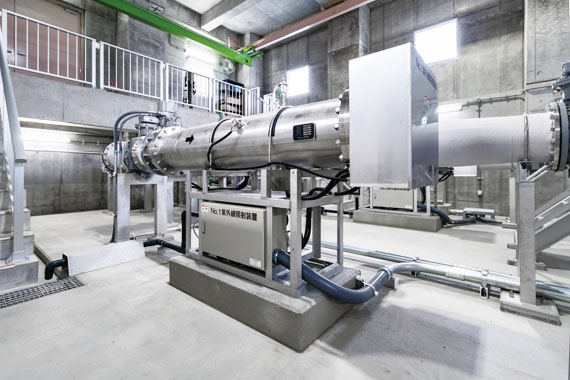 Two units of the EYE WATER PURE UV sterilization system, which has demonstrated effectiveness as a countermeasure against Cryptosporidium, etc., have been installed.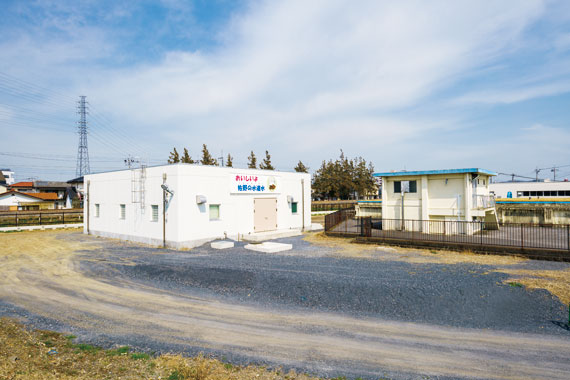 An exterior view of the facility.
Specification
EYE WATER PURE - 2