Message from the President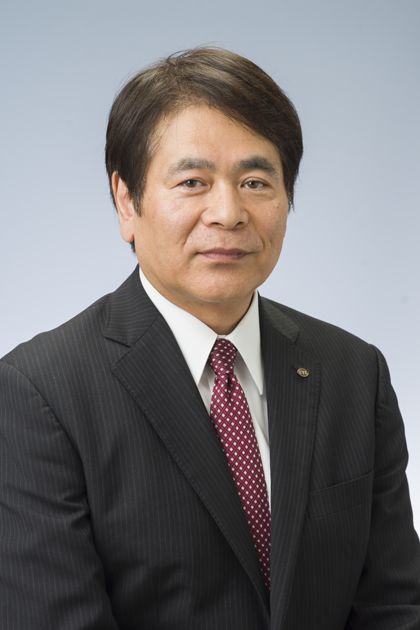 In the consolidated fiscal year ended March 31, 2018, while net sales and net income at the Iwasaki Electric Group increased slightly from the previous fiscal year, operating income and ordinary income declined year on year. This was due primarily to a decrease in profitability reflecting diminished sales from overseas subsidiaries and the negative effects of a provision for repair claims related to LED lighting equipment. In the Lighting sector, LED lighting equipment accounted for 60% of overall products. Net sales in this sector increased year on year as we reinforced our product lineup to make it suitable for various facilities and applications while proactively making proposals on lighting design. In the Applied Optics and Environment sector, while the UV curing business saw a decline in sales, net sales and operating income increased overall from the previous fiscal year due to increased orders related to information displays and environmental testing equipment.
I would like to take this opportunity to express my sincere apology for causing a great deal of inconvenience and concern to many of our customers and shareholders as claim-related expenses significantly impacted our financial results for the fiscal year under review. We have already taken Company-wide measures to address individual issues that we feel should be confronted immediately. However, we believe that the underlying issues were the lack of overall optimization due to the division of responsibilities and the principle of excessive self-sufficiency. We will make our utmost effort to further improve quality from the customers' perspective by clarifying persons in charge of each product and establishing a structure where the entire company - encompassing the manufacturing, procurement, design and sales departments - takes responsibility for quality assurance. Based on these measures, we are confident that we will be able to drastically reduce claim-related expenses going forward.
Next, I would like to explain about our future management policies and business expansion plans. The Iwasaki Electric Group will continue to promote our three core strategies of expanding the LED lighting business through the pursuit of added value, developing new business in the Applied Optics and Environment Business, and promoting business through strategic product launches targeting key overseas markets. In the Lighting sector, we will aim to enhance product development and design proposals. In addition to reinforcing our in-house development capabilities, we will strengthen our ability to procure equipment and devices from outside providers, ensuring that we will be able to promote and provide our products and services in a timely manner. Also, we will work to expand in the field of LED lighting equipment combined with control devices, including peripheral fields, by proposing new technologies that integrate our proprietary technologies with IoT telecommunication technologies. In the Applied Optics and Environment sector, we will strive to create new businesses through the integration and combination of our proprietary and external technologies while expanding businesses related to compound environmental testing equipment. In the Overseas Business sector, we will review the business drastically in light of a decline in sales of lighting-related products for the fiscal year under review. Also, we will promote the provision of regional products and services with a focus on the reinforcement of local distribution networks and global product procurement capabilities.
The Iwasaki Electric Group is setting a goal of breaking away from the principle of self-sufficiency and striving to optimize its workforce. At the same time, we will allocate business resources intensively to R&D and marketing activities in order to improve our corporate value through our lighting and optical technologies. We will create new businesses by combining optics with other technologies, thereby seeking to establish a corporate structure that can continuously grow in the future.
June 2018