Message from the President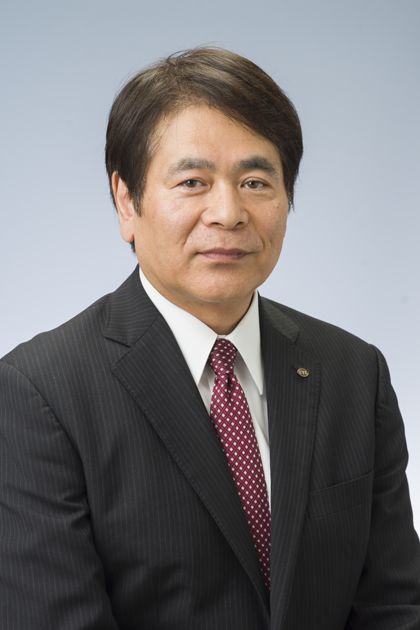 During the consolidated fiscal year ended March 31, 2019, the Iwasaki Electric Group engaged in a number of initiatives. In the Lighting sector, we endeavored to enhance the product lineup for LED lighting equipment for outdoor use such as road, tunnel and street lamps. As a result, sales of tunnel and street lamps remained robust. While orders for lighting equipment used in sports facilities did not grow as much as anticipated, lighting equipment used in special environments including high ceiling lighting equipment and LED explosion-proof lighting equipment saw strong growth in orders. In addition, we strove to expand the sales of IoT control equipment and lighting equipment compatible with control devices by making lighting proposals on the usage of DALI lighting control systems and DMX, thus taking proactive measures to promote new technologies and solutions.
In the Applied Optics and Environment sector, we installed compound environmental testing equipment in our own plants and received orders from customers in business fields related to environmental testing equipment. Compound environmental testing equipment combines optics with other testing elements including temperature, humidity and water spraying. It is capable of conducting environmental testing on materials as well as products. We think that this is a promising business field for the future. In business related to disinfection and sterilization, we worked on new applications and recorded increased sales. While the UV curing business posted decreased sales due to sluggish orders related to flat panel displays and printing, we plan to increase the number of businesses with higher market shares, such as by expanding sales of in-house developed UV-LED equipment.
This year marks the 75th anniversary of the Iwasaki Electric Group. We recognize this milestone as a significant turning point, and will aim to achieve new growth in ways other than simply pursuing the extensions of the status quo.
With regard to the business outlook for the fiscal year ending March 31, 2020, in the Lighting sector, we have already started and plan to push forward with a total solution business that will not only focus on the sales of products such as lighting equipment used for road, street and sport facilities, but will also cover processes from initial assessment to after-sales care to further expand market share in the facility lighting and special lighting fields. For example, the conversion of road and street lamps to LED lighting commenced nine years ago in Japan, yet only about 35% of the lighting equipment has been replaced with LED lighting products, and stock demand is estimated to be at 65%. Since a majority of orders in this business are based on lease contracts, we have participated in proposal-based lease transactions as a business operator, ensuring that we can provide total solutions from initial assessment to maintenance. Moreover, in order to expand the field of the lighting business, we will endeavor to develop businesses by looking ahead of the provision of relevant software and services in addition to actual products.
In the Applied Optics and Environment sector, we will aim to develop new applications and create new business fields by promoting the application of optical technologies and combining them with peripheral technologies. We generate ideas through open innovation with a wide range of companies at the technology center located within our plant, which will help to incubate and expand specific businesses in the future.
By setting a goal of breaking away from the principle of self-sufficiency and expanding businesses in the fields of lighting, optics and environment with a focus on speed, we will seek to achieve continuous growth and increase our corporate value.
In Overseas Business sector, while we have been faced by extremely severe operating environment due to a significant decrease in HID lamps and a decline in LED price, we still regard it as a key business for our future. By promoting structural reforms including the suspension of LED equipment production in North America and developing business bases with a focus on Southeast Asia and Australia, we will continue to make aggressive moves to expand our overseas business.
June 2019